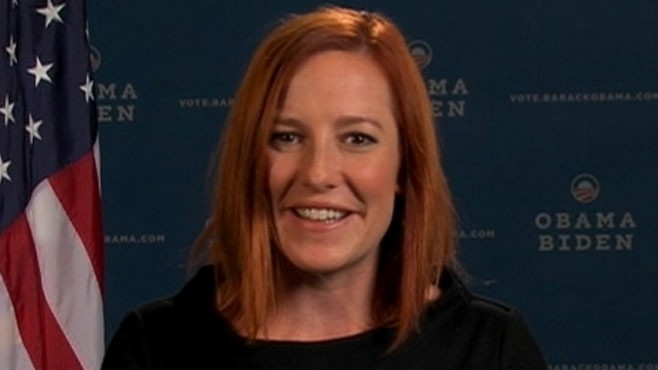 JEN PSAKI
Age: 35
Born in Stamford, Connecticut
Graduated from Greenwich High School in 1996 and the College of William & Mary in 2000
Member of the Chi Omega sorority. At William & Mary
Was a backstroke swimmer for the William & Mary Tribe for two years.
MARIE HARF
Age: 31
Native of Granville, Ohio
Received her Master's Degree in Foreign Affairs from the University of Virginia

Gotta respect the raw appeal that Psaki brings to the table…a couple more years of experience, that red hair, and an attitude that leaves little to ponder about who is going to take charge.
Then there's Harf…and those glasses.  She knows exactly what she's doing with those…just playing cutesy with all the media at briefings..probably just an animal behind closed doors.
It's close…but I am going to give this to Psaki…she is the reinging champ and its just too close to let her lose by decision…if you want to beat the champ, you've got to get the knockout.
…and in a faaaaaaar distant third in the State Dept. Spokesperson contest: Patrick Ventrell