Jenna Renee is a smoking hot fitness model. Not only is she amazing but she also eats six meals a day to maintain her body. Don't get near it though because she also dates UFC guy Travis Browne. So there is a good chance you could get your ass kicked for drooling near her. Click through for her pics.
Rachel Burr is a sexy new Australian glamour model. So fit, yet so bouncy! Follow her on Twitter. Click through for more pics!
Erin Skye is a hot up and coming model from Texas. She is short and has curves that you can't handle. Enjoy! Now back to my hangover.

Estelle George is a large amount of lava blonde model from New South Wales, Australia. You know she has that Crocodile Dundee accent and could probably handle a knife. If those are two things that turn you on, this babe is your kind of chick, oh and you need to see a shrink too. Before you go to therapy, check out all of these hot ass pictures of Estelle George.
Morning all. Today as our Morning Wood we have Morgan Smith Goodwin AKA the Wendys Girl. Sometimes she looks really hot and sometimes I just want to smash my TV when she is on. All I know is that she makes me eat Baconator's like it is my job. Just now I get wood while eating one. Not sure if that is because of Morgan or just that I am super fat and get turned on by bacon.
Read MoreMorning Wood With The Wendys Girl Morgan Smith Goodwin
Tanith Belbin is a hot and sexy former Olympic ice dancer chick. She is from Canada and moved to America. She had duel citizenship so she goes both ways! Hiooooo!
Lindsey Duke is an hot chick from Florida. She currently goes to University of Central Florida.She's known for being Quarterback Blake Bortles' girlfriend. Just your classic dyed blonde hottie who bangs the QB. Kind of like the chick in Revenge of The Nerds.
Elle Liberachi is a British fashion and lingerie mode. She has pretty much mastered the art of showing as much boob without showing nipples. Pure handbra expert here. Follow her on Twitter by clicking here
Adeline Mocke is a sexy model from South Africa who now lives in New York city. Perfect blonde to take home to mom and keep away from dad. Follow her on twitter @Adelinemocke. Click through for more pics.
This is the sexy ass of Mircea Monroe. Mircea Monroe is an actress and she has played the hot chick on so many shows that we are too lazy to list them here, that is what Google is for. All I know is that she is hot and blonde. Works for all of us. Click through for more pics!
Nikki Leigh is a model probably best known for being Playboy Playmate of the Month May 2012. She is also known as Nikki Leigh Farnam. Nikki Leigh is also an honors graduate from California State University, Fullerton. So not is she hot as hell, she can read too!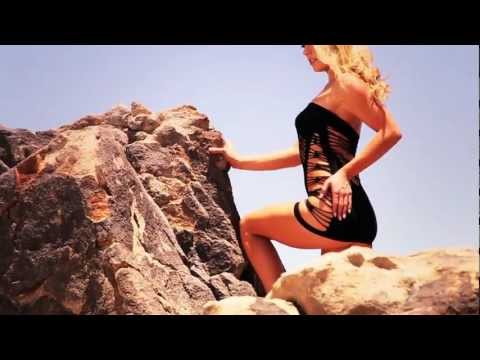 Click through for more pics